Plan ahead
Before making a start on your project, decide what your goals are and make a wish list so that you can work out a budget. 
Consult trusted, recommended professionals for advice, whether that's architects, designers or structural engineers. Check they are registered with the appropriate professional body and go with personal recommendations from family and friends if you can.
Get to know what's involved in the process of designing and construction.
Get the right permissions

Find out whether you need planning permission and/or building regulation approval for your particular project and apply for both in good time. And if you live in a listed building or conservation area you should also speak to your local planning authority about the work you're planning to do.
What's the difference between planning and building control?
Understand your project
Whether your project is a new build, conversion, extension or refurbishment and renovation, you'll need to clearly set out and plan what you want to achieve.
Think about what will be involved and how much you want to spend. This will probably be your biggest investment, apart from buying your property, so you'll want to make sure your home and investment are safe, meet your requirements in terms of space, appearance and finish, and meet your legal responsibilities including complying with any regulations.
How far in advance should I think about getting planning permission?
Whose responsibility is building regulations compliance?
Understand who does what
Your project may be exempt from any regulatory control or you may need permission. You may need to work with various construction professionals who will provide the approvals and certification you need to make sure your project is legal.
These may include Planning officers from your local Planning Authority, specialist Planning advisors if your home is in a National Park, Conservation Officers if your property is Listed or in a Conservation Area, Building Control surveyors from your Building Control Body or Competent Persons from the various Competent Person schemes who can self-certify their work.
Consult with neighbours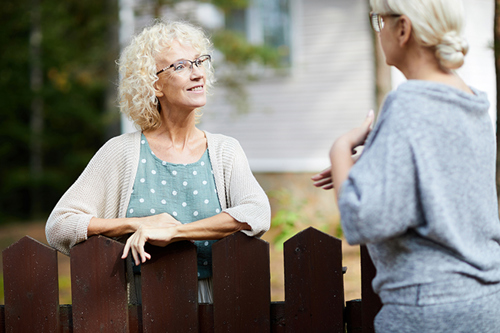 By talking to your neighbours first, even before you apply for any permissions, you may be able to reduce objections and reassure those affected that you will attempt to minimise as much disruption as possible.
Always try to get your neighbour(s) on your side as disputes can and do lead to delays that can increase costs and may leave bad feelings between you and your neighbours.
Some types of work require neighbours to be consulted:
Demolition - If your project involves demolition of a building bigger than 1750 cubic feet (measured externally) you will need to submit a demolition notice to your local authority under Section 80 of the Building Act 1984, and your neighbours will be notified by the local authority.


Party wall agreements - In some cases you do need to formally approach your neighbours. If the work involves digging trenches close to your neighbour's house or a boundary wall, or if you have to alter a boundary wall or party separating wall (in apartments a floor as well), the Party Wall etc. Act 1996 may apply and you may have to serve a Party Structure Notice on your neighbour(s). You should engage a Party Wall Surveyor to act on your behalf. Your neighbour will also need to appoint a Party Wall Surveyor which you will have to pay for. Not serving a notice before the work starts may leave you open to civil proceedings by your neighbour(s). Find out more here. 


Planning permission - If you need planning permission your neighbours will be consulted during the application process, to give them the opportunity to view the plans and make any reasonable objections.
And if the work is likely to cause disruption, for example access, noise, dust or parking issues, speak to your neighbours beforehand to inform them of any steps you'll be taking to minimise this. 
For example, you might reassure them that you will be providing adequate toilet facilities for your contractors, either within your property or in suitable temporary portable facilities within the site. This can reduce objections later and help you to keep a good working relationship between you, your builders and your neighbours.
Find out if you need building regulations approval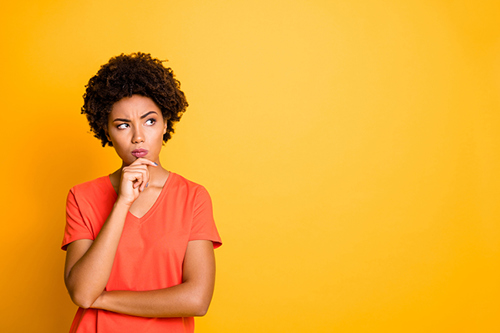 Below are links to further information on some common types of home improvement work where you'll find guidance on whether building regulations approval is required. If in doubt, speak to your local authority building control team:
Bay/bow window - building new windows will require building regulations approval but bay windows are treated as extensions while bow windows are not. If you're replacing a bay window the same rules apply as they would for any replacement window (you'll need to apply for building regulations approval unless you use a competent person.)
Building/removing/altering walls - speak to your local building control surveyor before doing any work on walls as you may need building regulations approval.
Cavity wall insulation - a building regulations notification is required and only approved installers can fit cavity wall insulation. They will apply for building regulations approval on your behalf.
Conservatories - are exempt from building regulations approval if they meet certain rules.
Electrical - most electrical work must satisfy the building regulations.
Gas boiler replacement - the building regulations require that replacement and new boilers will usually need to be high efficiency condensing types.
Loft conversions - building regulations approval will always be needed, even if you aren't building a dormer window.
New roof - your roof will need to meet building regulation requirements.
Renovations - building regulations approval needed for:
Replacement windows - you will need to notify building control and make an application unless you are a contractor who is registered with a competent person scheme.
Renovations
Roof

New roof - your roof will need to meet building regulation requirements.
Existing roof- if you're renovating 25% or more of your roof you'll need to meet building regulation requirements.

Rooflight installation - installing a rooflight involves altering the existing roof structure and strengthening or trimming the opening to support the weight of the roof window. Therefore, you will need to make a building regulations application.
Small detached buildings (outbuildings) - this depends on the floor area and certain other considerations.
Structural alterations - will always require building regulations approval.
You'll also find advice on planning permission throughout this website, but if in doubt get in touch with your local planning authority. 
Choose an architectural consultant/designer/specifier
Read our advice on
Choose a contractor/builder
Once you have agreed exactly what you want to build or change you will need to choose a builder or contractor to turn your plans into reality. You might use one firm or main contractor for all the work or choose to project manage the scheme yourself and employ sub-contractors. You, or your builder, will also need to find and employ contractors for unregulated work like tiling, decorating, landscaping or flooring.
Many people worry whether the builder they have chosen is reputable and competent. When choosing a builder ask for recommendations from customers they've recently carried out work for.
Read our advice on
How you should choose and work a builder
References for building work - what to ask