With so much information available on how to improve and create a beautiful home, practical guidance about technical requirements and what approvals you need is harder to find. The information we provide on the Front Door website and social media accounts will help you keep your home improvement project on track.
The advice relates to your home improvement project and there is separate advice for larger scale projects (e.g. new homes, schools, new build apartments and commercial projects) on the LABC website.
Independent advice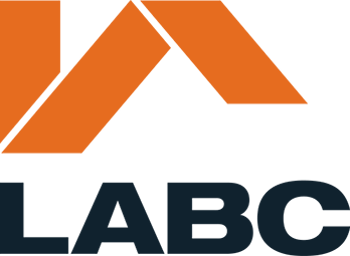 Front Door is an LABC website. LABC is a not-for-profit membership organisation that represents all local authority building control teams in England and Wales (with around 3,800 members in our national network). Our local teams will work with you to help you comply with the building regulations.
Our members provide:
Value for money
Free advice before application
Site visits
Peace of mind
You can use the postcode search on this website to find direct contact details for your local authority building control team.
We work with partners like the Competent Person Schemes Forum and the National Home Improvement Council to give you specialist advice, consumer protection advice and access to registered and regulated firms and installers.
A source of useful knowledge
Local authority building control surveyors are an invaluable source of useful local knowledge and give great advice about overcoming unexpected issues on site. In this website we explain what they do and how they work with your designer, builder and tradespeople. You want to see your dream achieved on time and within budget. 
They help by assessing compliance with the building regulations and look at things like foundations, structural elements, drains, damp proofing, insulation and fire safety. 
Your local authority building control team can even help if you or a previous owner has carried out work without permission, through the regularisation process.
They are completely impartial and and as you would expect do not make a profit from the service offered. They even have powers to prosecute cowboy builders, so having building work inspected and approved by your local council's building control team is a seal of approval worth having.
They are there to protect you, so talk to them at the earliest opportunity.
Find your local authority building control team
Competent Person schemes
The Competent Person schemes (CPSs) you'll see featured on the Front Door website were introduced by the UK Government to allow individuals and enterprises to self-certify that their work complies with the building regulations, as an alternative to submitting an application to building control. These are the only organisations that have a formal compliance role apart from building control.

View information about Competent Person schemes

 

N.B. Every care was taken to ensure the information was correct at the time of publication. Any written guidance provided does not replace the user's professional judgement. It is the responsibility of the dutyholder or person carrying out the work to ensure compliance with relevant building regulations or applicable technical standards. Please note that LABC isn't responsible for the content and accuracy of external websites.

}