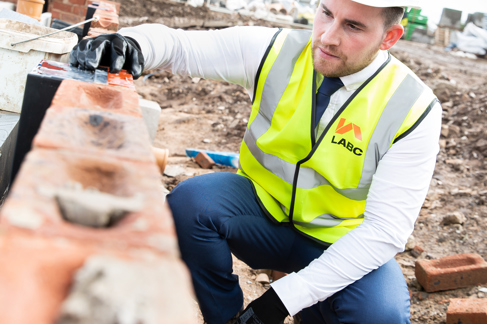 Do I need building regulations approval for my new or replacement windows and doors?
Because a window or door is a "controlled fitting" under the building regulations it must meet the relevant requirements in relation to:
Safety (i.e. protection from falling, collision and impact) - it will need safety glazing if the glass is at low level or in or near a door
Means of escape in case of fire
Heat loss - windows and external doors will have to comply with Part L of the building regulations (Conservation of Fuel and Power)
Part A (Structure) if the opening is made wider
Part B (Fire safety) if the glass is within 1 m of the boundary
To apply for building regulations approval you can use a Building Notice, but the regulations don't apply if you're simply replacing the glass because a double-glazed unit has failed or because a pane has broken.
Windows
New and replacement windows will have to be double-glazed with energy efficient low emissivity glass to comply with the building regulations unless you're in a listed building or a conservation area when you should consult with your local authority. Conservatory glass isn't required to be low emissivity.
Doors
Regulations only apply to new doors if more than 50% of the door and frame, including the fanlight, is glazed and if this is the case, then safety glazing will be required.
Installing windows and doors
You can employ an installer who is registered under a relevant Competent Persons scheme to fit your new windows and doors and, if building regulations approval is required, they will be able to certify their own work without the involvement of building control. You'll receive a certificate from them when the work is complete. (If you don't, make sure to chase them for it as you'll need it when you come to sell your home.) 
Or if you're employing someone who isn't registered you'll need to make a building regulations application. 
New and widened openings
If you install new windows and doors in new or widened openings they need to comply with the current requirements of the building regulations in relation to the amount of heat that can pass through the glass and framework, which is measured as a U-value.
This U-value shouldn't be exceeded.
You can find information on the maximum U-value allowed in Approved Document L-1B, Table 1.
You'll need to make a building regulations application for the structural opening and new lintel as well as the window itself, even if you use a competent person to install your window.
Further information
Building regulations application FAQs
Who can install windows and doors?