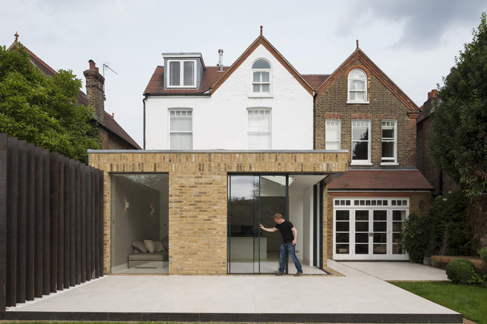 What are the building regulations issues around steelwork in my new extension?
Structural steel
Steel beams used to support the structure need to be carefully designed by a structural engineer and these designs will be checked by your building control surveyor.
Steel beam above openings
If a new opening in an external wall is needed, or if an existing opening is being made wider, the wall above this opening will need to be supported by suitable beams or lintels. Each will extend beyond the opening by at least 150mm (this is called a bearing) onto the existing wall. You may need concrete padstones to stop the area beneath the bearings from being crushed.
Fire safety
Steel beams can bend and warp when very hot, so they need to offer at least 30 minutes' resistance to fire and this can be provided in a number of ways.
A double layer of plasterboard surrounding the steel is the most common way of achieving building regulations compliance, and the thickness will depend on the manufacturers' specifications. Fire-rated plasterboard can also be used.
It is vital that this or any other fire safety measure is installed correctly if it's to work properly in the event of a fire.
(Main image courtesy of Dezeen)