Autumn is a lovely time of the year. The trees start changing colour, the nights draw in, we have the excitement of Halloween and Bonfire night, and we also look forward to cosy evenings in front of the fire with hot chocolate and snuggly blankets.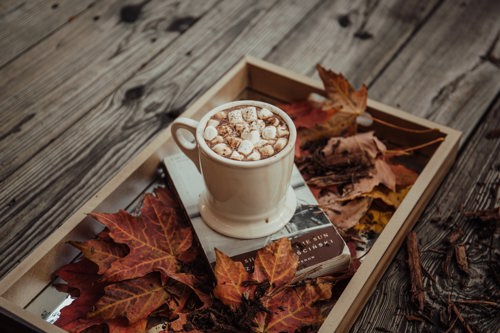 Unfortunately autumn is also the time of year when many homeowners discover that their roof has developed defects that result in draughts, leaks and even falling materials. Sometimes these are caused by bad weather (especially high winds) and sometimes they are just a natural deterioration of the building fabric that occurs in every building over time.
Leaks are not always due to a roof defect; the most common cause is from poorly designed, fitted and maintained lead flashings around chimneys and in roof valleys. Solar panels, if not installed properly, can also cause leaks, and hide damage to the roof underneath. Mortar fillets are very prone to cracking and then fall away, letting water in. It's important to check your chimneys and valleys where roof slopes meet, ideally annually particularly in older buildings.
It should be a relatively cheap and simple job for a roofer to re-fix or replace any slipped, cracked, or missing slates or tiles.
Blocked, faulty or missing gutters and downpipes are another common source of water ingress and need regular cleaning and checking. Sometimes they fail because your soffits and fascia boards need repairing or replacing.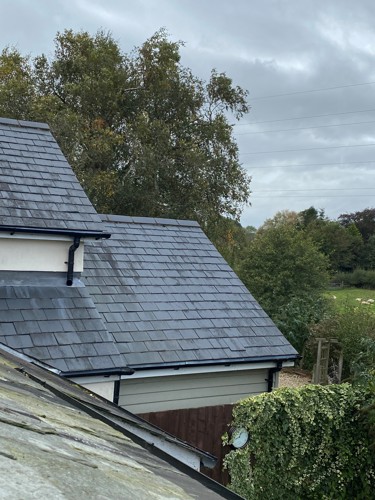 Flat roof technology has improved greatly in recent years and the lifespan of a good new flat roof covering is now several decades. If your flat roof is older, has ponding water, has visible bumps or cracks or you have staining on your ceilings, you'll need to find a reputable local roofer to give you advice on how to prolong its life or, if necessary, replace the waterproofing layer.
You don't need building regulations approval for a straight replacement of roofing felt, but if the boards have become damp and need replacing this is classed as the renovation of a thermal element and you'll need to make a building regulations application and insulate the roof to current standards – a wise investment given the climate crisis and rising energy prices.
Its worth checking in any loft space to see whether holes have developed – check in daylight! Don't forget that your loft is meant to be draughty as this ventilation keeps the timber in good condition and reduces condensation. You might want to change or upgrade the roof insulation to reduce your heating bills and make your home more comfortable, but never block off your roof ventilation at the eaves, in the sloped areas where the ceiling and roof meet, or you will cause problems in the future. If your roof does suffer from condensation you may need to have more ventilation installed either with ventilated ridge tiles or by installing tile vents on each roof slope.
Don't forget to insulate the top face of your loft hatch, or even consider having it replaced with a new well sealed hatch to keep your warm house separated from your cold and draughty roof space.
If, in the worst-case scenario, your whole roof needs replacing, please always seek advice from a reputable roofer. You can find one through the NFRC (National Federation of Roofing Contractors). Its best to obtain three quotes.
If more than 25% of your roof is being replaced, you'll need to apply for Building Regulations approval as this work is controlled and you'll need to improve the thermal efficiency of your roof. You'll also need approval if you are making any structural alterations like adding a dormer or installing a new rooflight.
Make sure the roof tiles or slates you choose suit the pitch of the roof. Often old, pitched roofs leak because the pitch is too shallow for a plain slate or tile so the wind can drive rain up underneath.  Your roofer should be able to advise you.
Don't forget to check with the Planning Department if you are changing the appearance of your roof, particularly in a Conservation Area. Of course if your building is listed you'll also need Listed Building Consent.
It's always cheaper and less disruptive to repair rather than replace, so keep on top of your regular visual inspections, maintenance and minor repairs and help look after your home.
If you have any doubts about whether the work you are having done needs approval under the Building Regulations, talk to your local authority building control team. You can find their contact details here.